HIV PREVENTION (PrEP and PEP)
Pre-exposure prophylaxis (or PrEP). term for using HIV drugs before exposure to reduce the chance of getting HIV. This is usually daily by someone who is HIV negative, to reduce their chance of catching HIV.
Post exposure prophylaxis (or PEP). It is the term for using HIV drugs after an exposure to reduce the chance of an infection.
Worldmed Center encourage everyone to visit our medical center to be checked, consulted, and to be advised what is best for you regarding HIV prevention. We are offering both Pre-exposure prophylaxis (PrEP) and Post exposure prophylaxis (PEP). Since we are medical center, we are part of worldwide awareness against spread of HIV infection especially on the Phi Phi Island. We are also providing the latest update for infection control and combination of medications to prevent having HIV infection with the right guidelines.
SEXUALLY TRANSMITTED DISEASE (STD)/ SEXUALLY TRANSMITTED INFECTION (STI) TEST
Are you safe enough?
Worldmed Center exclusively offers STD test and we are promoting our new STD test package which is more affordable, convenient, accurate and reliable test result. We are also aware about the privacy of each client that is why we ensure the confidentiality of your health status.
We suggest to consult our medical professionals first for proper assessment, proper advice, treatment and evaluation now!
The tests will be provided with these three steps:
Walk-in for consultation to our physician
Get Tested
Get result
Our STD tests involve 4 different methods:
URINE specimen
SWAB of area
BLOOD tests
DISCHARGE collection
Clinical or Visual diagnosis of our Physician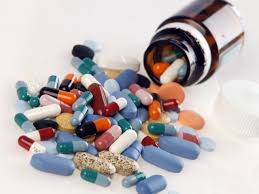 STD/ STI can be easily treated. However, for STD/STI caused by virus can be managed but not always be cured.
WMC is providing STI/ STD treatment based on what kind of infection, whether from bacterial or viral. , We also committed in applying new medical regimen, strategy and techniques such as proper consultation, diagnosis and early detection in prevention and cure of specific diseases including STD/STI.managment