General Health Consultation
Health Check-Up
Regular health exams and tests can help find the early problems when your chances for treatment and cure are better. We can help you to do regular health check-ups with our variety of health check-up packages. You can discuss the package inclusion with our healthcare team.
What Health Check-ups are Recommended?
Basic Executive Package
Executive Screening Package
Below 40 Preventive Package
24 hours Health Consultation
"24/7 Always"
WMC accept medical consultation 24 hours a day 7 days a week. Medical consultation both emergency and non urgent patient are accepted 24/7.
Quality Care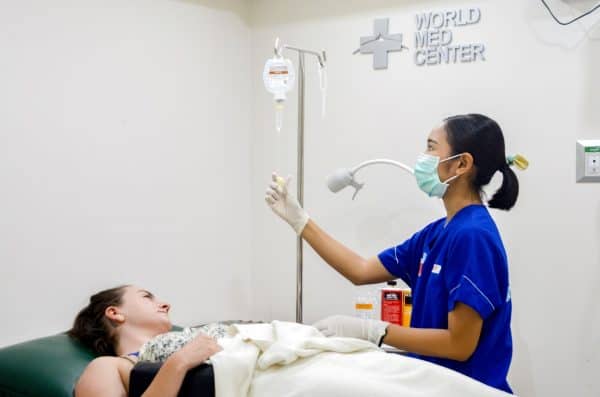 An access to a reliable and honest medical opinion is within reach in the small island of Phi Phi. Our young and dedicated team of health professionals will guide you and will give you honest medical advice based on International Standards.
Convenient Care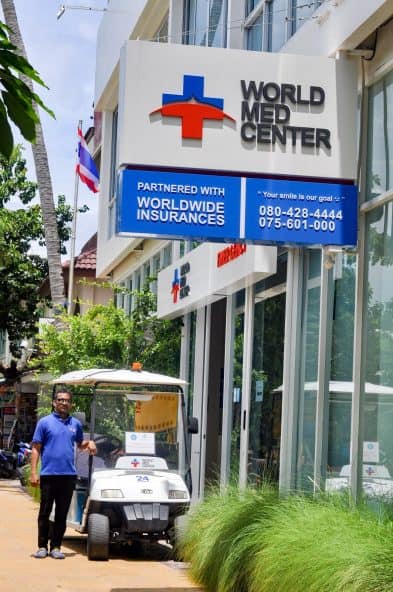 Getting better has never been this easy. It's a convenient way especially for tourists who are always on the go and always have appointment and tours at day time.
Cashless service
Our medical insurance team is open and available 24/7 to assist patients to have a cashless service by using their travel insurances. We are partners with wide range of travel insurances Worldwide
Medication and Vaccination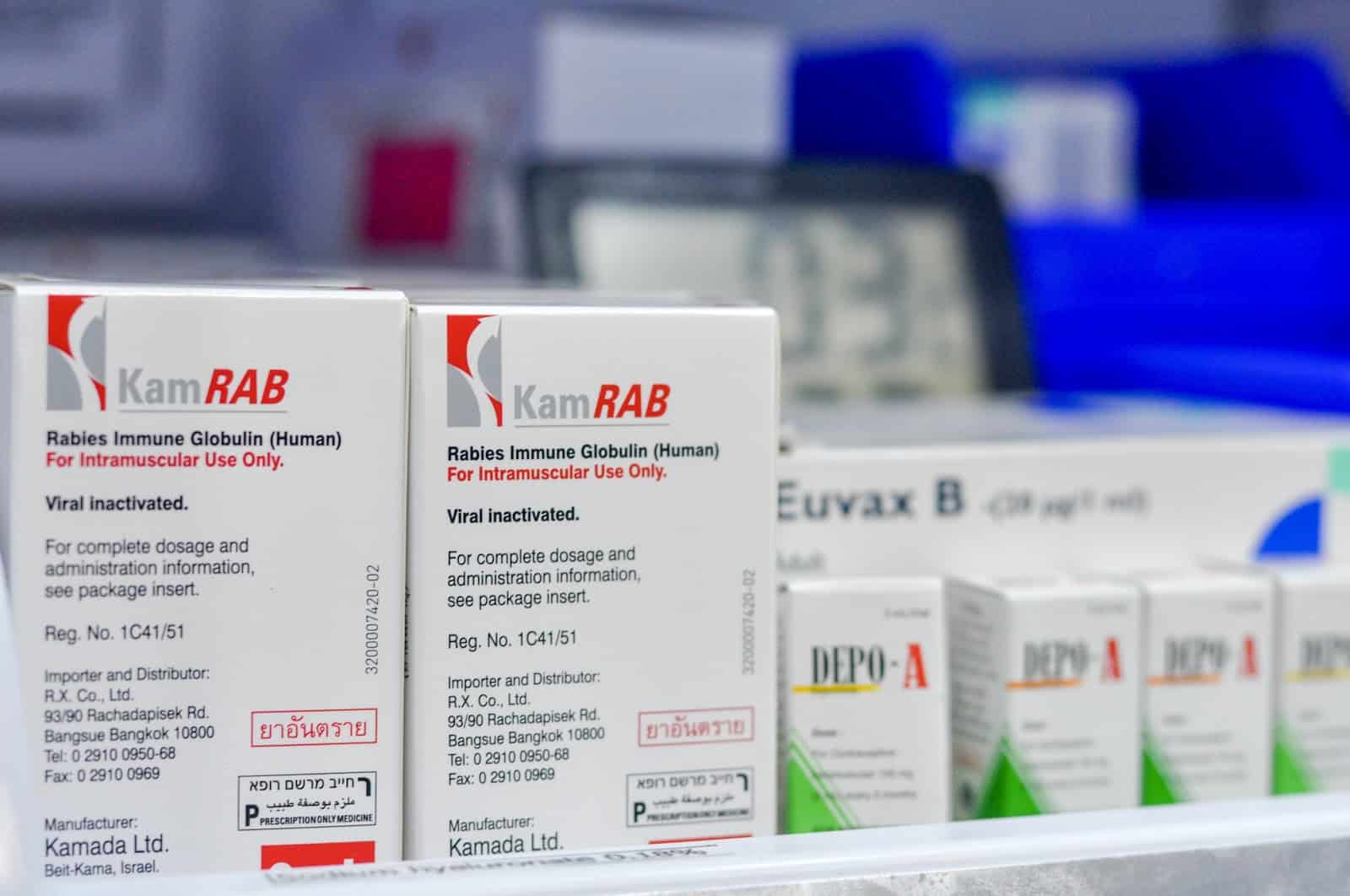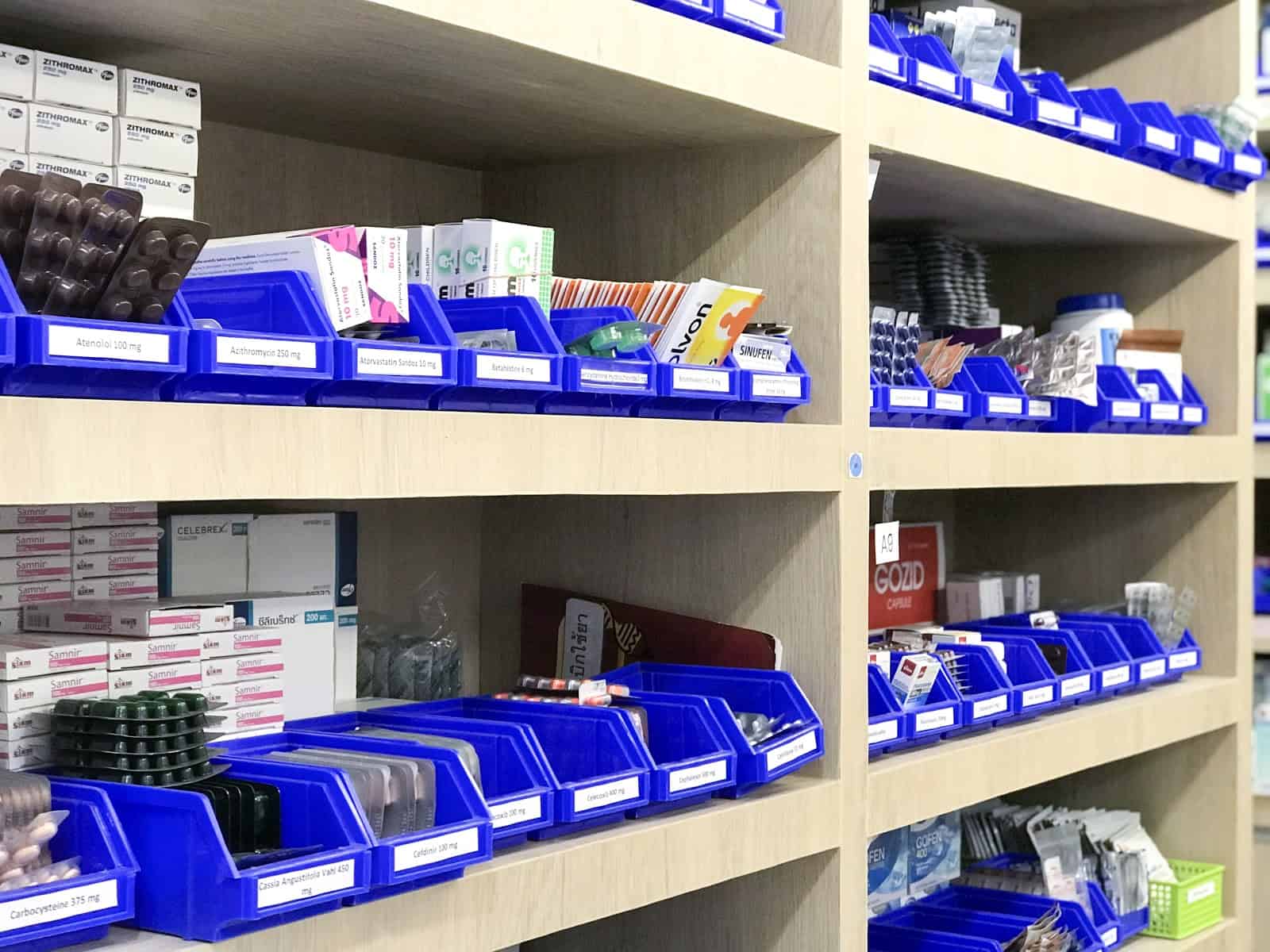 Located in a very small Island of Phi Phi. Worldmed Center have medications and vaccinations for immediate and regular needs. Our hospital pharmacy ensures all medicines and vaccines are well prepared, stored, and dispensed. Medications are stored properly in a good temperature and lighting condition to maintain the good potency. Oral, Intramascualar and Intravenous medicines are available to ensure the wellness of all our patients.
Most common vaccination available but not limited to:
Diptheria and Tetanus Vaccine
Pre-Exposure and Post Exposure Rabies Vaccine

HRIG (Human Rabies Immunoglobulin)
ERIG (Equine Rabies Immunoglobulin)
Rabies (Verorab, Rabipur, Speeda)

Hepatitis B Vaccine (Euvax B)
Birth Control (Depo-M)
HPV Vaccine (Gardasil)
Animal Bite Wound Categories

Medical Equipments and Supplies
To provide a high quality patient care, We in Worldmed Center only give the best medical supplies and provide high quality medical equipment for our patients. Even if we are located in a small island. Our Supplies and equipments are all well maintained and stored.
Medical equipments and supplies available but not limited to:
Medical Assistive Furnitures
Fully-Automated Patient Bed with rails
Call Bell for nurses
Overbed Tables
Foot Stools
Stretchers
Spinal Boards
Cardiac
AED
EKG
Defibrillator
Cardiac Monitors
Blood Pressure Monitors
Respiratory
Wall type Oxygen and Suction
Nebulizers
Pulse Oximeters
Oxygen Masks and Cannulas
Oral Airways
Orthopedic Supplies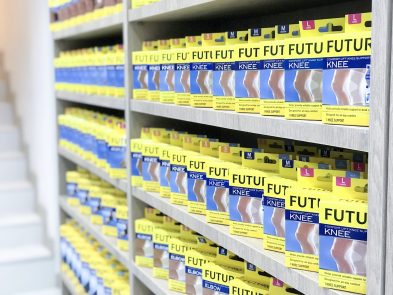 Air Casts
Arm Slings ( Different Sizes )
Back Support
Foot and Ankle Support
Wrist and Thumb Support
Clavicle Support
Knee Support
Walking Aids
Crutches (Different Types and Sizes)
Walkers
Canes
Wheelchairs
Wound Care Materials
Sterile Dressing Sets
Special Wound Dressing Materials for wound healing
Bandages